Recently I had the chance to review Playlist-Promotion.com's Spotify playlist service. If you're reading this, chances are that you searched for 'playlist-promotion review' (or something similar), and you're wondering if they're legit.
Yes, from the data in this campaign I can say that Playlist Promotion's Spotify playlisting service is safe to use and completely legit.
It is technically impossible for anyone to ever know for sure, but based on what I see I believe they're a legit operation that provides exactly what they promise. In this post i'll be showing you my data so you can make your own conclusions.
Learn more about Playlist-Promotion here.
How This Playlist-Promotion Review Happened
Originally Andi from Playlist-Promotion hit me up 18 months ago and it got buried in my inbox.
About 6 months ago he hit me up again. However this time he was asking me if I knew someone. Apparently some artist had contacted him pretending to be an employee of mine asking for a free campaign in exchange for a video review. He was double checking they worked for me.
Of course, this person didn't actually work for me. He forwarded me their emails and it was just some random person. So shame on you random person, if you're reading this!
Then we were chatting a little bit and eventually he asked if i'd be down to do a review of their service. By then a few colleagues and clients of mine had tested out their services with positive results so I decided I would take it for a spin.
If you're looking for alternatives, there are also some others I can recommend:
Additionally, if you're looking for a Facebook ads music marketing agency I own one called Forbid Media. Facebook ads are a much better long term investment into building your audience compared to playlist promotion.
Campaign Creation
Making a campaign with Playlist-Promotion is super easy. On their store they have 6 main packages ranging from 100k Follower Reach up to 1 Million Follower Reach.
100k Follower Reach
200k Follower Reach
300k Follower Reach
500k Follower Reach
700k Follower Reach
1 Million Follower Reach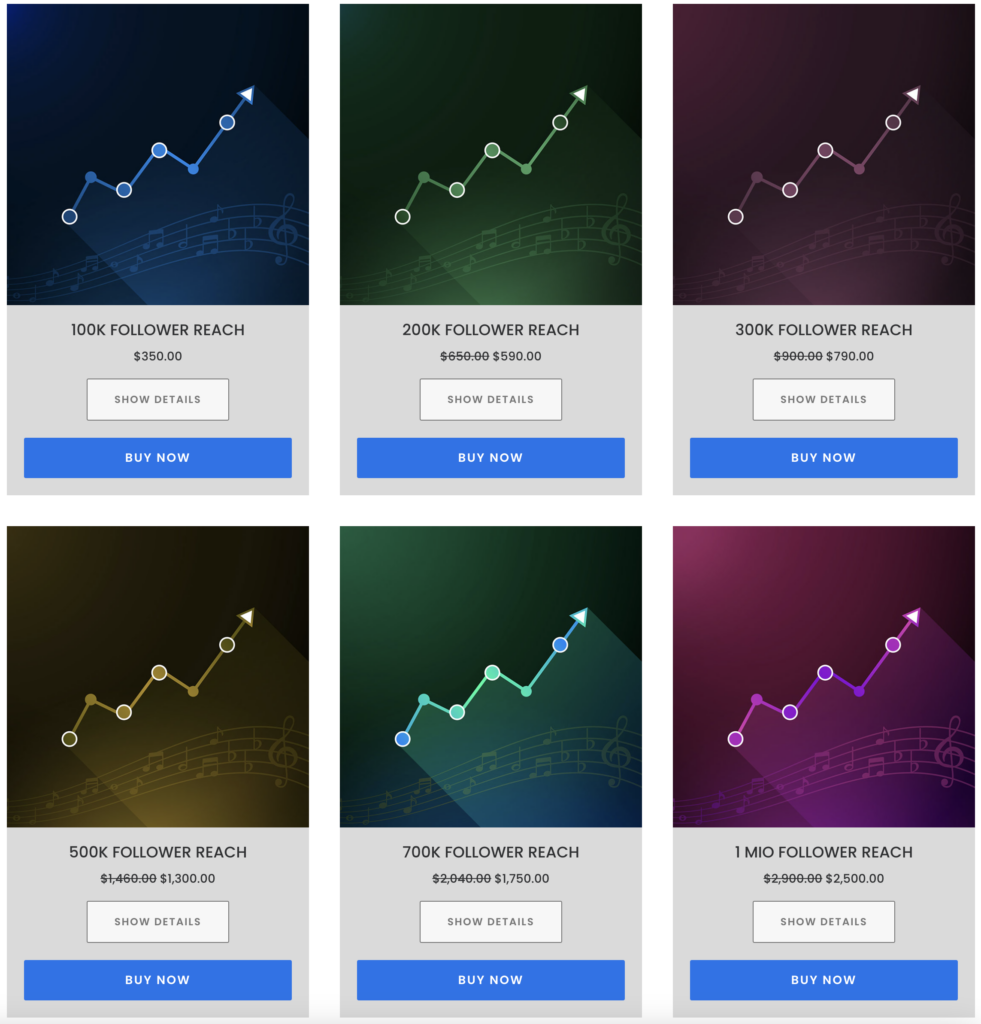 Follower reach is defined as 'the total amount of all playlist followers'. For example, a 500k package means the song will be put into playlists totaling 500k followers across all the playlists the song is added to.
If you're new to the Spotify playlisting world, some companies use follower reach and others use guaranteed streams. The plus with follower reach is that often it is cheaper than guaranteed streams, and sometimes you get a much larger stream count than expected. However that can also be a minus because sometimes you get much less than you expected.
The guaranteed stream model is often more susceptible to bots, because playlist owners have a financial incentive to keep their playlists active. However when done correctly, the guaranteed stream model gives playlist owners an incentive to keep their playlists fresh, high quality and SEO based.
Neither model is inherently better or worse, both have positives and negatives.
Campaign Communication
I was quite impressed with Playlist-Promotion's level of communication in the form of their emails as the campaign was running, and their sleek online dashboard.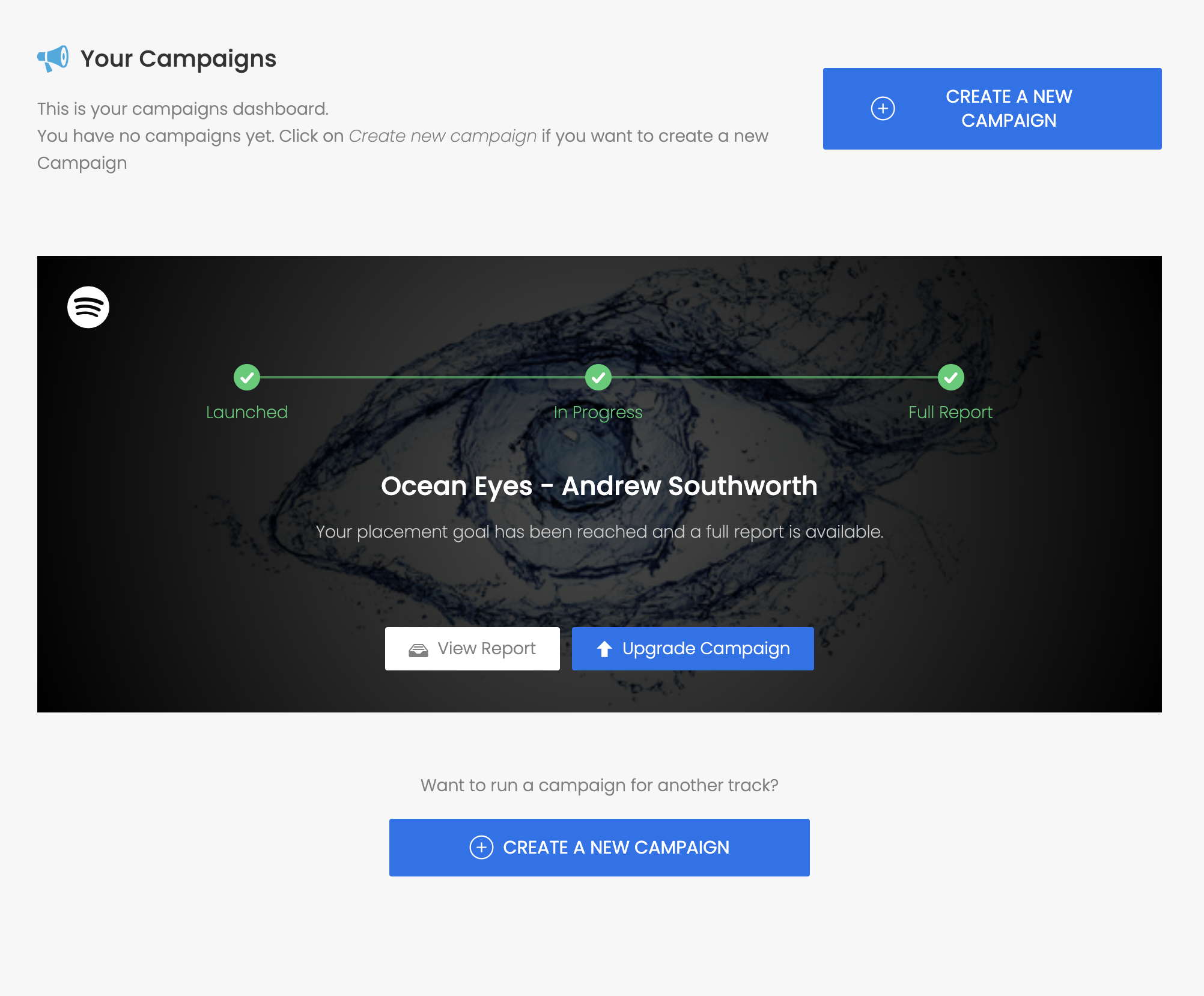 It is VERY reminiscent of PlaylistPush's dashboard. Additionally when you go into the campaign…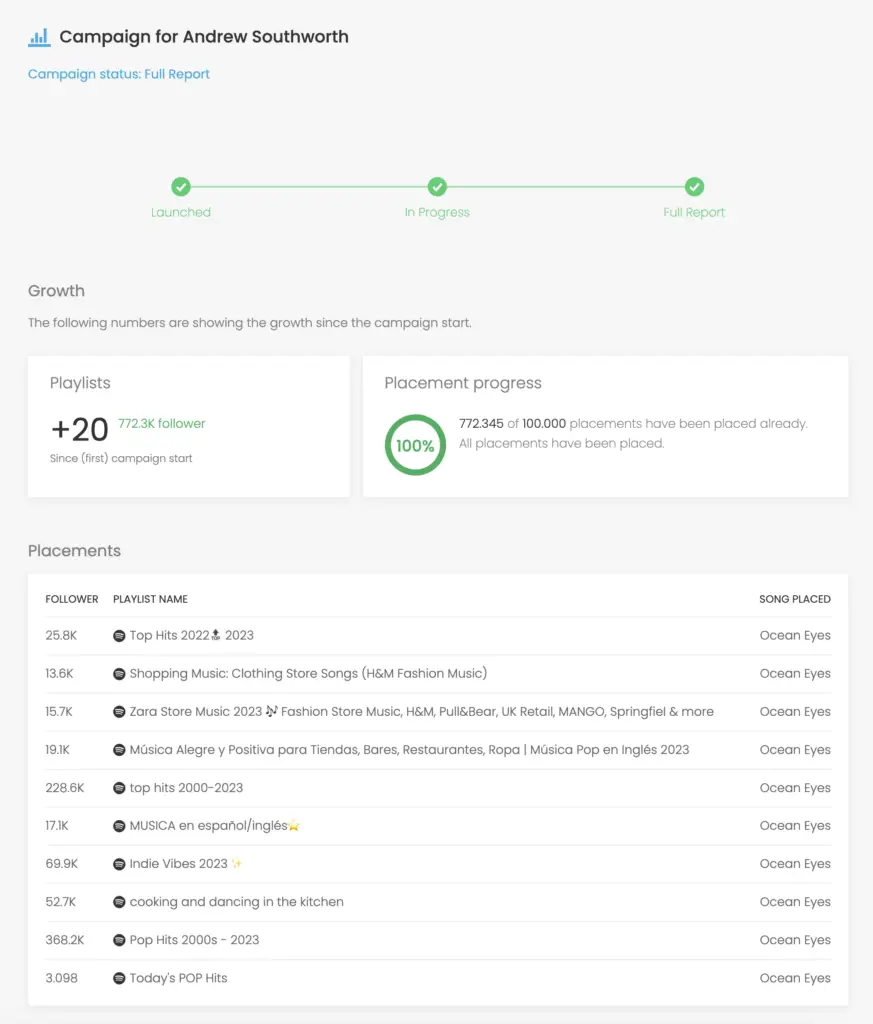 It also looks just like PlaylistPush. Not sure if they're utilizing the same white labeled interface here or they just liked the look so they cloned it manually. But it's a clean interface so no complaints from me.
One thing I want to point is how much they over delivered on this campaign. This campaign was supposed to be a 100k Follower Reach package, and they delivered 7X that at 772,345 Follower Reach.

Perhaps they over deliver on everyone's campaign. However this makes me wonder if they over delivered because they knew i'd be reviewing their service. We'll never know for sure.
When we get into the results i'm going to calculate cost / stream, and just for reference I'll calculate that number for both 100k and 700k followers.
Playlist-Promotion Campaign Results
In total this campaign delivered 46,088 streams. Here's a breakdown of all the playlists they added me to with data for each.
| | | | | | | |
| --- | --- | --- | --- | --- | --- | --- |
| Playlist | Followers | Streams | Listeners | Streams / Listener | List. / Follow. | Position |
| Pop Hits 2000s – 2023 | 370316 | 30600 | 21304 | 1.44 | 5.75% | 122 |
| top hits 2000-2023 | 233221 | 11158 | 9197 | 1.21 | 3.94% | 132 |
| Indie Vibes 2023 | 71050 | 1173 | 881 | 1.33 | 1.24% | 125 |
| MUSICA en espanol / ingles | 17320 | 979 | 459 | 2.13 | 2.65% | 11 |
| Zara Store Music | 15750 | 598 | 241 | 2.48 | 1.53% | 44 |
| cooking and dancing | 53044 | 531 | 467 | 1.14 | 0.88% | 109 |
| Musica Alegre… | 19120 | 356 | 260 (est) | 1.37 (est) | 1.36% | 36 |
| Top Hits 2022-2023 | 25667 | 250 | 182 (est) | 1.37 (est) | 0.71% | 28 |
| Shopping Music | 13566 | 244 | 178 (est) | 1.37 (est) | 1.31% | 37 |
| Today's POP Hits | 3124 | 199 | 145 (est) | 1.37 (est) | 4.65% | 76 |
| | | | | | | |
| | | Total | Total | Avg | Avg | Avg |
| Total | 822178 | 46088 | 33315 | 1.38 | 4.05% | 72 |
| Cost | $350 | | | | | |
| Cost / Stream (100k) | $0.0076 | | | | | |
| Cost / Stream (700k) | $0.0380 | | | | | |
| Revenue | $152.09 | | | | | |
| Net | -$197.91 | | | | | |
Playlist-Promotion Spotify Campaign Stats
Streams / listener is a measure of how many streams the song received per person. Listeners / Followers is a quality metric that shows how active these playlists are. Position is the position that the song was in the playlist. Additionally at the bottom we have totals and averages for each of these metrics.
Note that I marked some listeners and streams / listener fields as "(est)". Spotify for Artists wouldn't show me the listener data for all of these playlists so I just used the average from the other playlists to approximate a listener count.
Over Delivery
Remember how earlier I mentioned they over delivered by 7X? Well because of that I wanted to calculate the cost per stream not just for the 100k Follower Reach package, but also for the 700k Follower Reach package.
Cost per stream (100K): $0.0076
Cost per stream (700k): $0.0380
So is this good or is this bad?
Well, if we assume they over deliver like this on all their 100k campaigns, this is awesome. This would actually make them the cheapest Spotify playlisting service out of all the ones i've reviewed so far. If we assume they don't, at the 700k price they're the most expensive one i've reviewed so far.
My guess is that the reality is somewhere in the middle. Most Spotify playlisting services charge between $0.01 and $0.03 per stream.
Spotify For Artists Data
As is typical for Spotify playlisting, the results are very time-limited. You can see pretty clearly when the campaign started and when certain playlists added / removed my song.
Additionally, as is typical with Spotify playlisting the save rate is very low compared to ads.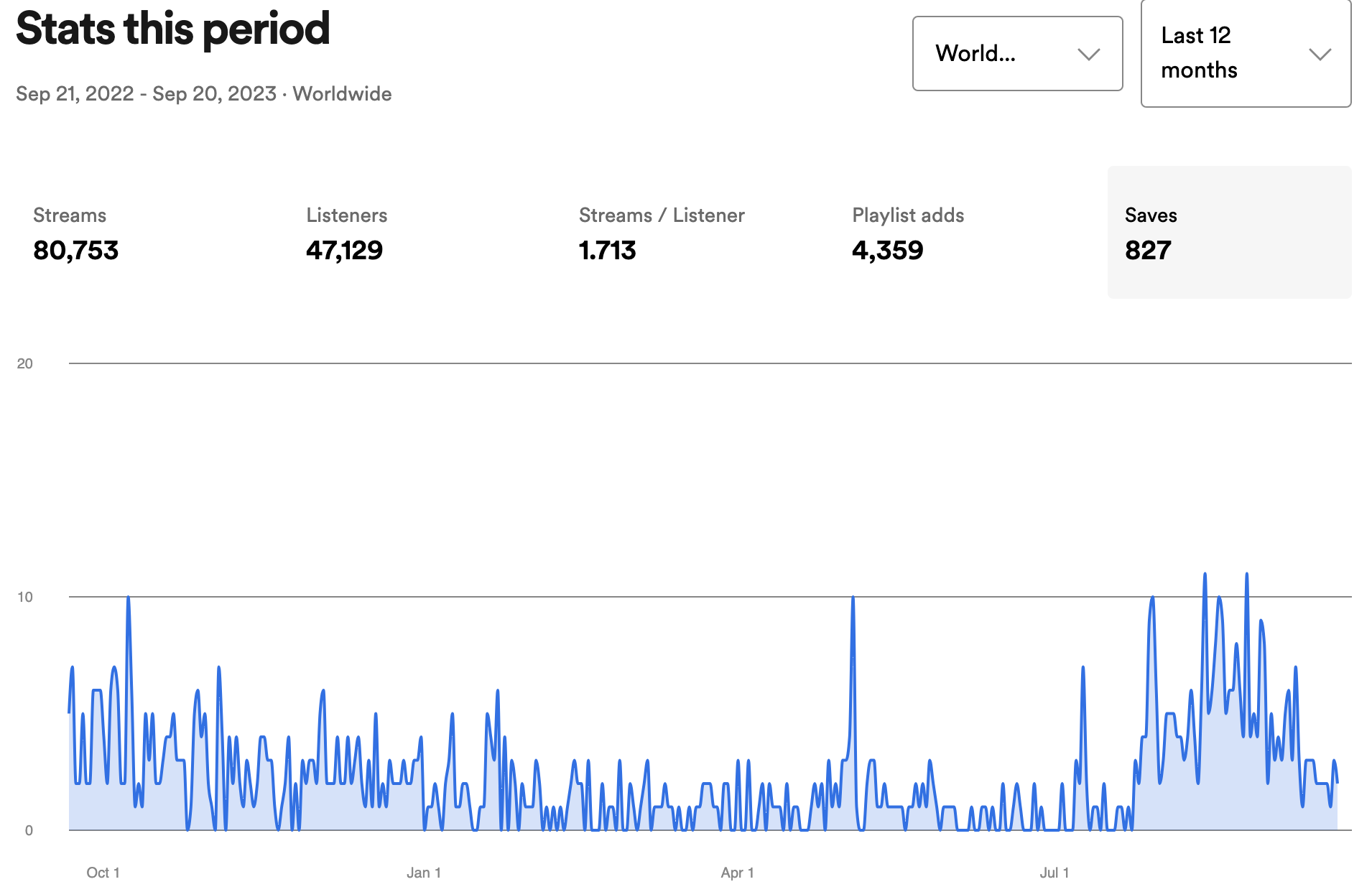 With Facebook ads you tend to get a save rate greater than 50%, but with playlists you tend to get save rates of 5% or less.
I would expect with this playlist campaign the streams are going to drop off a cliff now that the campaign is over. Whereas with ads the tail of the campaign is many months or even years long.
The country distribution also looked good. While results were concentrated in the USA, there were plenty of other countries that saw a substantial lift. This is good because campaigns should never realistically only boost 1 country.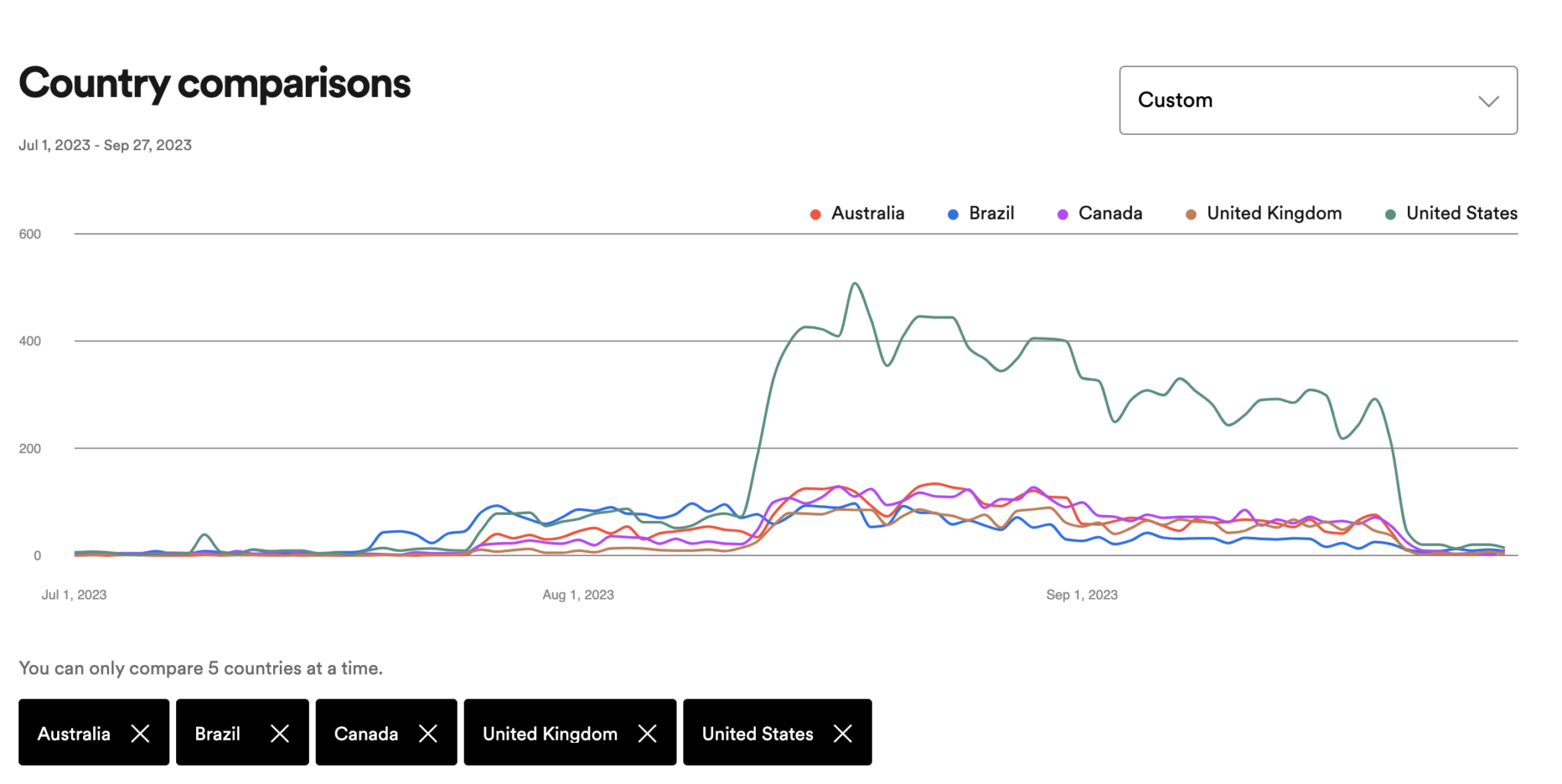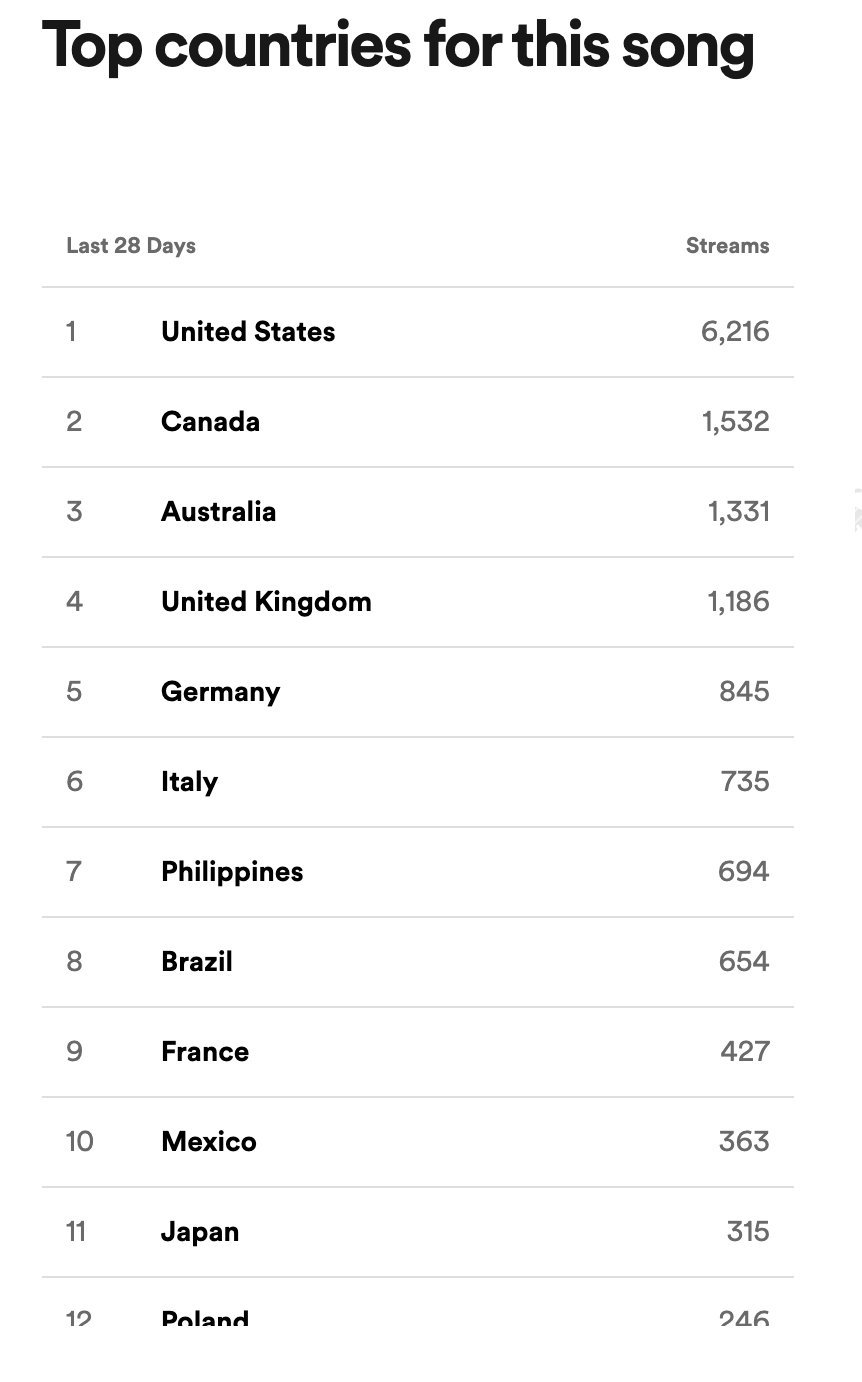 If you want to watch my YouTube review, check it out below!
Playlist-Promotion Review Conclusions
In case you skipped to the end to get my final thoughts on Playlist-Promotion.com, here it is…
The Pro's:
The playlists they placed me on look to be real and authentic
The campaign had a great cost per stream metric
Their communication and dashboard is very sleek
The Con's:
Some of the playlists were pretty broad
I feel like they overdelivered just because they knew i'd be reviewing them
Overall if you're looking for Spotify playlisting, I feel they're one of the good guys out there!
Spotify Growth Machine
If you want to learn how to use Facebook ads to promote your music, a tool that i've used to generate over 100+ million Spotify streams for my clients then my course Spotify Growth Machine might be for you.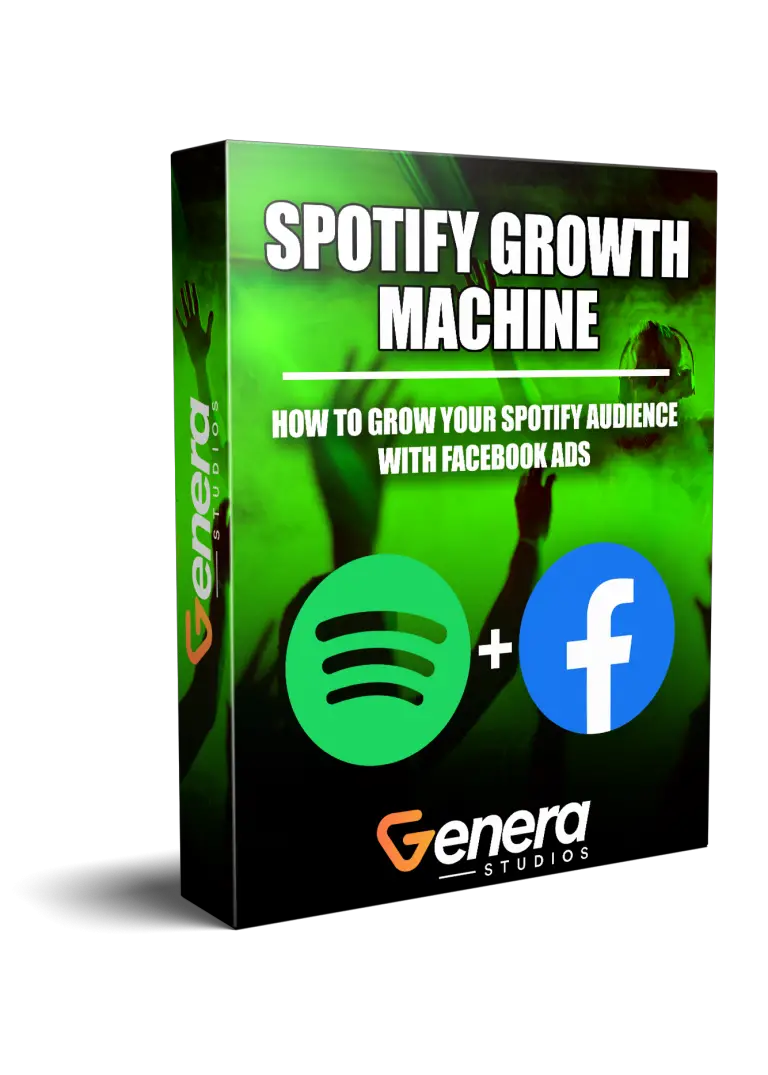 The exact methods I use in the course can also be applied to Apple Music and other streaming platforms if you wish. You can even use it to learn how to promote your own Spotify playlists!
Disclosure
Playlist-Promotion did provide me with a free campaign to review their service, and the links on this page are affiliate links. However they have no say over the editorial content of this review and aren't seeing it until its already live.
Just for context, at the time of writing this, only about 5% of my income is from affiliate programs. Also, that is spread across dozens of different companies. About 90% of my income is from people in my audience purchasing my products and services. This means I would happily throw any company under the bus to keep the trust of my audience.