I'm a big fan of using Facebook ads and YouTube ads to promote my music, but that doesn't mean I don't also take advantage of free music marketing strategies. In fact if you only use paid advertising and do nothing else, thats not good either. Plus many people can't afford to spend money marketing their music but want to get the world out. So in this article i'm going to go over 17 free music marketing strategies.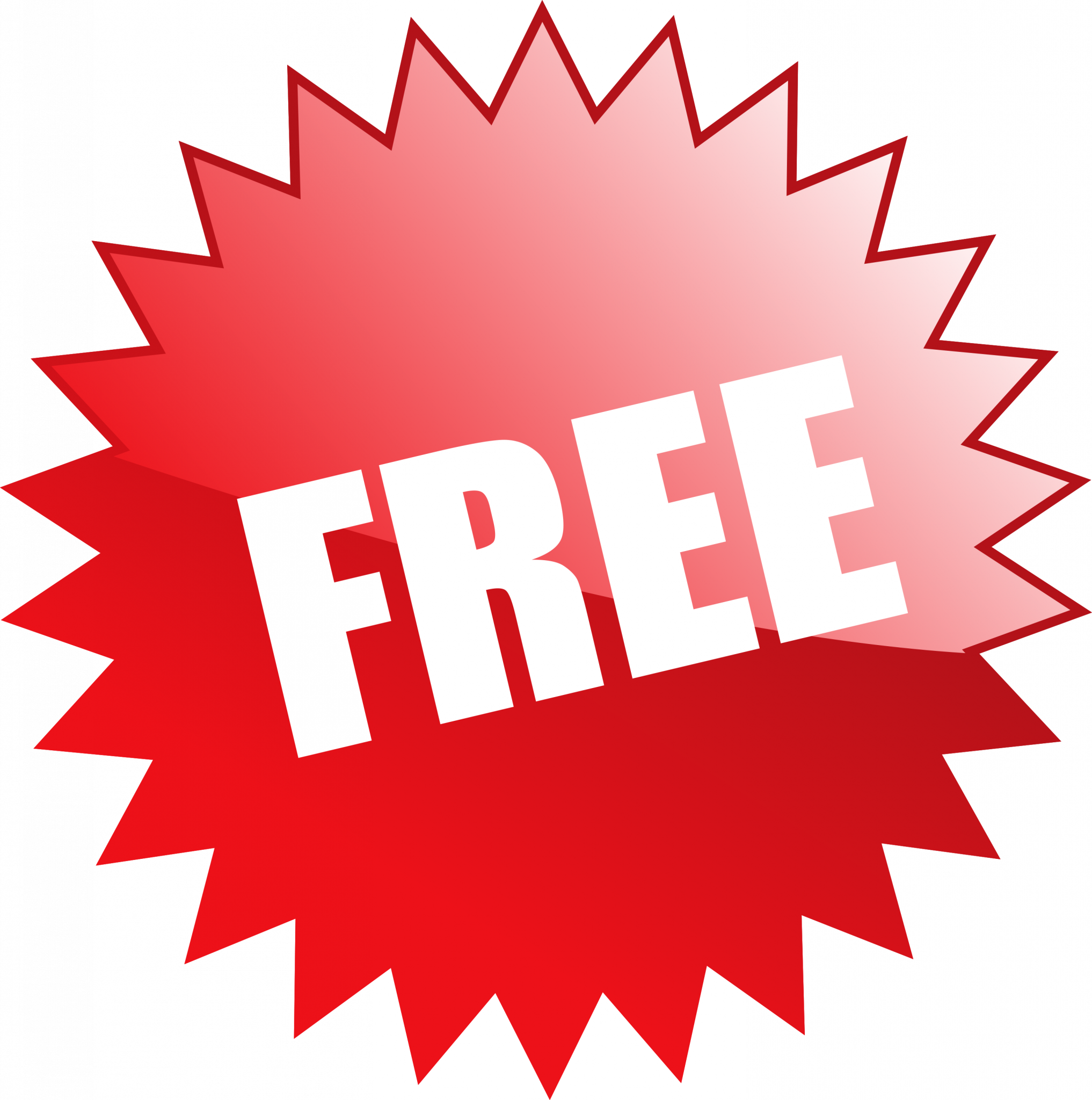 As is typical for anything in life, if you don't have the money you better have the time. Everything on this list will require a time commitment from you. That being said if you do have the money you could hire out many of the tasks on this list to reduce that. Remember that there are no 'get-famous-quick-schemes'. One moment won't often make your music blow up. The people that succeed are the people that put in the work consistently over a long period of time.
1. Social Media
This had to be #1 on this list because it's the topic everyone talks about when it comes to free music marketing. Social media platforms such as Instagram, TikTok, Facebook and Twitter have made it easier than ever for people to upload content online and build an audience.
Every social media platform will be slightly different in how you proceed, but the general process for social media growth is this:
Create your profiles
Produce high quality content on a regular basis and post it
Engage with other related pages and be part of the social community
Reply to everyone that comments or DM's you
I'd pick 1 platform to start out on and really dominate, at least in 2022 that platform would likely either be TikTok or Instagram Reels – they're the easiest to grow on right now. In either case you'll want to make interesting content related to your music / life in some way at a high frequency.
The people I know that have large TikTok followings (20k-400k followers) grew their audience by posting at minimum a few times a week and at maximum 5-10 posts per day. That may sound like a lot, and it is a lot, but considering the content is often less than 1 minute long you can bang out a weeks worth of video content in an hour.
2. Have a website
Having a website by itself won't promote your music, but it will give you a platform that you own to send people to. The reason this is on this list is to make sure you maximize your efforts in all these other categories.
You want to make it as easy as possible for people to see your music releases, see your music videos, find out what shows you're playing, read your lyrics and more. A website is one of the ways you can tie this all together.
You can start with something like Koji, a link-in-bio service that can provide a lot of the function of a website, but at some point down the line you'll also want a website.
The first step of building a website is buying a domain name. The domain name is the actual URL people will type in to go to your website. I use the domain registrar Domain.com for all my domains.
This website and a few of my music project's websites are built on WordPress. WordPress is a fantastic platform for music artists to build their website on because its infinitely customizable. My favorite platform to host WordPress websites on is SiteGround which starts at only $3.99 per month.
3. Email Marketing
Many of the points I mentioned for having a website apply to creating an email list as well. You want to make it as easy as possible for people who want to stay updated on your music to do so. Your efforts with everything else in this list will help you grow this email list.
The great thing about an email list is it gives you a direct line of communication to your fans. So while having an email list by itself won't promote your music, if you can start growing your list you can make sure that your fans always know when you have new music and videos released.
There are several free email list services out there on the market for you to use in the early days.
SendInBlue has a lifetime free tier to their email service and offers very reasonable pricing as you scale up. I used to use them before switching to Drip, which offers more flexibility and features but costs much more.
4. YouTube
YouTube is a fantastic platform to be on and i've grown a channel up to 43,000 subscribers as of the time i'm writing this article. People go on YouTube expecting to watch longer form content which makes it a great platform to build a community and build a sense of trust with an audience.
At the very least artists should use YouTube to upload all their music videos. If you have cover videos, performance videos, lyric videos etc, those can all go on their too.
Some of you may want to be a more traditional YouTuber and build up an audience organically though. If that sounds like you then just throwing up a video every 1-3 months won't cut it, you want to be uploading weekly videos. In terms of content there are a lot of types of channels you can create with a lot of music related content types to cover:
Vlogging, document your life
Share music production tutorials and techniques using your music
Review the products you use to make your music
Make music entertainment content
Make tutorial content for your main instrument
Spend 15 minutes on YouTube searching for various types of music related content and think if any of it appeals to you. Then think of if you could make content in that niche weekly for at least a year, what the target audience would be and what the value your content would provide to them.
It doesn't have to 100% perfectly integrated with your music, but it may make promoting your music to this audience easier. There are plenty of examples of YouTubers who used their audience as a springboard to launch their music careers.
I have a course called YouTube Growth Machine that covers how music artists can grow a YouTube channel organically. It also covers how you can use Google ads to run YouTube ads on your music videos.
5. Start a Blog
Right now you're reading a blog. Perhaps you found this because you already know me but maybe you found it randomly on Google. Blogs have the potential to attract a large audience to your website if the content is right. But what can you write about?
Well you could start a blog documenting the behind-the-scenes journey of your band. Perhaps you share your whole recording process and writing process. Maybe you get into the gear you use.
You could pivot slightly to write a blog that tailors towards lifestyle or personal blogging. You'd be attracting a more broad audience where most people wouldn't be into your music, but it would give you a platform to promote it, just like if you created a more broad channel on YouTube and used that audience to promote your music.
The whole idea with blogging is to create content that readers find valuable which can take an infinite amount of forms. If this sounds interesting to you learn about making a WordPress site and how SEO works.
6. Pitch to Spotify Playlists
Spotify has three main types of playlists: editorial, algorithmic and user generated. Through Spotify for Artists you can pitch directly to editorial playlists for free, and while its super competitive and its unlikely you'll get on one most of the time i'd still recommend doing that. Algorithmic playlist coverage is something thats controlled by how people interact with your music so you can't directly pitch to get onto them.
The last category of playlists, user generated Spotify playlists, are just owned people individuals who love music. You can reach out to these people and ask them if they'd be willing to add your music to their playlist.
How to pitch to user generated Spotify playlists:
Search Spotify for your genre or sub-genre of music
Find user-generated playlists
Open them up to see if they have a contact email or social media account listed
Content them with a well thought out pitch asking if they can add your song
This can be a very tedious process and don't be discouraged if out of 100 pitches you get rejected 90-95 times.
There is a tool called Playlist Supply that makes the searching / research phase much faster, by automatically filtering playlists for your search term by ones that have contact information. It also lets you see the popularity of the music on each playlist and when it was last updated, so you don't have to do all this research yourself.
Playlist Supply isn't free but you can sign up for a month, generate a bunch of reports and use that list of contacts for a few months. Check out Playlist Supply here.
If you're looking for a more automated playlist pitching tool there is SubmitHub or PlaylistPush. PlaylistPush is super automated and I personally don't recommend it due to the high prices, but if you want to check it out you can use coupon code "V9RFCMV" for 7.5% off your first campaign.
7. Pitch to bloggers
Similar to Spotify playlist pitching you can apply the same techniques to blogs. Search Google for blogs that cover your genre of music, find their contact information and reach out to them. SubmitHub can make this entire process much easier.
Keep in mind bloggers need time to write their article, so pitch to them at least 2 weeks prior to release and preferably even longer before release.
8. Collaborate
Working with other artists is one of the most effective ways to grow your audience. The best option is releasing a song where you and the other artist are both primary artists, so the song will show up on both of your Spotify profiles and go to both of your follower's Release Radar playlists. Features will go to both follower's Release Radar playlist but will not show up on the featured artists profile (technically it will be there, but way at the bottom).
This will provide the most benefit to you if the other artist is larger than you, but don't discount the benefit of working with similar sized artists or even smaller artists. Try not to let clout get in the way of working with people you want to work with, and make sure the collaboration makes sense for both of you stylistically.
When you collab with other artists it lets you cross-pollinate your audiences and both of you will benefit, I highly recommend doing this.
9. Reddit
I personally haven't found much value with Reddit when it comes to music, but other people have. Reddit has plenty of groups for various genres of music and for various music related things. There are communities for pretty much anything you could think of.
There are groups you can join that will allow you to share your music for review or promotion, and others that will block you for sharing your music for self-promotion. Make sure to read the rules and engage with the community, don't just hop into a sub-Reddit and start spamming your links. Even if they don't block you for doing that people won't take kindly to it.
The same approaches with Reddit apply to any online forums you might find. Interact like a real person.
10. Music Review Livestreams
I used to host a music review livestream on my YouTube channel, and I still do it every so often. There are dozens of other YouTube channels and Twitch channels that run streams like this on a weekly or even daily basis.
Some of them only take submissions for a payment, but there are plenty that accept free submissions as well. In most cases paying just lets you skip the line.
These streams are not only useful for feedback, but if there are dozens or hundreds of people watching that free exposure for your music. Keep in mind that a large portion of the audience is likely to be other music artists, but each channel that runs these streams will have a unique audience.
Do you research on these channels ahead of time to see what type of music they prefer and what the audience is like. Then join a few of them and see what reactions you get! The worst case scenario is you get a bunch of painful feedback and it helps you make your music better.
These streams can also be a great place to network with other artists. I met the vocalist I collaborated with on my song Chains on a music review livestream, and now that song has over 1 million streams. It never would have happened if I didn't join that livestream, hear his song and reach out to him on Instagram about collaborating.
11. Facebook Groups
Facebook has groups for pretty much everything you can think of. There are genre based groups, music creator based groups, band based groups and much more. Think of what type of groups potential fans of yours could hang out in and join them. Don't spam the groups though, instead immerse yourself in the community and get to know people over time. Eventually start sharing the fact you have a band.
You can also start your own Facebook group if the perfect one doesn't exist. If you can grow a Facebook group of your own that will be event more powerful than being a member in someone else's group. Maybe you make a very unique style of music and nobody else has made a Facebook group for it, you can swoop in and create that group first.
You can also make a Facebook group specifically for your music project to make it easier for existing fans to communicate with you and each other.
12. In Person Networking
If there are local shows or other music events that you could attend, go to them.
At shows you can get to know the bands playing if they're in your genre, or strike up some conversations with the fans before / after the show. I'd focus on smaller bands roughly similar to your style to maximize your efforts. Most smaller bands will be hanging out around in the crowd before and after their sets.
Bring business cards to make it easy to share your contact info and links to your music. Consider putting a QR code on your cards so people can easily scan it and go to your website.
13. Play Shows
If your band plays shows or could play shows it can be a great way to build your audience. Do some research into local venues and local bands, find the places people in your genre of music play and figure out how you could play there.
One approach is to contact other bands that play these shows and just ask them. Some venues have bars or hangout areas for before and after the shows, this is where you'll likely be able to strike up a conversation with people.
You can also reach out to bands you saw in person on social media or via email. Mention that you were at the show and you loved their site. Don't push anything on them just build the connection. Genuine relationships are worth a LOT more than one-off favors.
14. Livestream
On YouTube, Twitch, Facebook, Instagram and TikTok you can run a livestream. Live streaming can be an excellent want to engage your existing audience but it can also be used to gain new followers.
On YouTube, Twitch or Facebook you could use OBS to livestream your music creation process and let people get involved in the process. OBS is the most popular live streaming software that lets you mix your camera and screen capture and send that information to live streaming services, its also free.
If you're a singer / songwriter you can even just use your phone and an acoustic guitar. Maybe you just hop on to do a mini-show, or maybe you can play cover songs.
15. Grow your own Spotify playlists
Ever notice how a lot of user generated Spotify playlists are oddly specific? This is because people are usually searching for very specific things when they want to play music. If someone wants to play music during dinner, they can just search on Spotify for "dinner music" and see what playlists come up.
Think about some search terms people might use if they were looking for music similar to yours.
sad rap
driving music
workout metal
lofi music for reading
dogwalking music
Japanese pop
datenight soundtrack
You can put these keywords into more specific titles that may come up when people search for them. Its basically like traditional Search Engine Optimization for Google, except on Spotify. Don't forget about the description either, that part matters too.
Curate some awesome music for the playlist and blend your music into it, maybe the first song, fifth song, tenth song etc. Aim for 2-8 hours of music in your playlists unless you're going for a theme thats purposefully small, like "1 hour hip-hop workout playlist".
16. Trade Skills
Many artists have some skillset that will be useful to another artist. Maybe by day you're a professional video editor, or a graphic designer. Maybe your music has some of the best production around, or you have a particularly impressive voice or guitar chops.
Those skills are valuable to other artists, and its very likely that some artists would be willing to help you out in exchange for you providing them your skills.
I wouldn't reach out to Justin Bieber or Bring Me The Horizon. Try to find artists in your sub-genre that are moderately larger than you right now. If you only have 100 monthly listeners try to find similar artists with 5,000 to 20,000 monthly listeners. Take a look at what they're doing and see if you could provide some value to them.
Don't outright ask them for free graphic design services in exchange for free promotion, just hit them up on DM's or via email and say that you think you could help them improve their album artwork and that you love their music and would love to hop on a Zoom call.
Focus on building a relationship instead of a one-off trade. If you help them out they may be willing to add you to their Spotify playlists, work on a song with you, share your music on their socials or whatever. Just keep it natural and don't be spammy.
17. Start a Podcast
This is for those of you that aren't a fan of getting on camera for a YouTube video, or don't want to sit down and write blog posts. Podcasts can provide a platform for you to grow your audience and deepen the relationship with your existing audience. Typically podcasts don't have the same level of exposure as YouTube but the relationships can be significantly deeper due to the long running time.
You can talk about your music creation process, talk about your life, or maybe create some innovative true-crime / music hybrid show. Just like blogging and YouTube, the sky is the limit.
Podcast hosting isn't always free but there are podcasting platforms that are free. Spotify owns a company called Anchor which provides free podcasting. They have an excellent mobile app that makes creating podcasts a breeze, and they even offer an ad service so you can monetize your ads.
[cboxarea id="cbox-vbJCrA4pm9NvukSl"]